Staff Profiles
JOEL MANNING, CPA
Managing Principal and Founding Shareholder
jmanning@manningsilverman.com
Joel is the Managing Principal at Manning Silverman & Company. Joel provides accounting, tax, and consulting services to his clients which represent many industries including service, distribution, manufacturing, retail, construction, property management, real estate, banking and not-for-profits. Joel has experience as an expert witness. He has over 30 years of experience in accounting and consulting. Joel has an array of business relationships in the banking, legal and insurance areas and is great at networking to help his clients grow their businesses. Joel is frequently asked to assist his clients in trouble-shooting business challenges and has been instrumental in the success of many client's turn-around and growth. Joel heads the firm's consulting and marketing services. Joel is the "Referral Whisperer".
Joel founded Manning Silverman & Company in October 1987.Prior to starting Manning Silverman & Company, Joel was an accountant and consultant at a medium size firm and at a large international firm.
Joel earned his Bachelor of Science degree in Accounting from the University of Illinois, and graduated top of his class.Joel earned his CPA designation in May of 1983. Joel is very active in his community and serves as an Officer or Director on several Boards. He has a passion for his family, clients, sports, coaching soccer and extensive travel.
WAYNE E. SILVERMAN, CPA, MBA, PFS
Principal and Founding Shareholder
wsilverman@manningsilverman.com
wayne.silverman@ceterafs.com (Securities Related)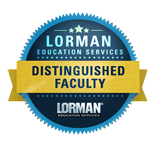 Wayne is a Founding Principal at Manning Silverman & Company. Wayne heads up the compilation, review, audit and wealth management services of the firm. Wayne has extensive experience in providing experience to small, closely-held businesses and their shareholders and advising not-for-profit organizations and their boards of directors. During Wayne's 30 years in public accounting he has assisted clients with their organizational structure, internal control, financial reporting systems, long-term planning, financing and investing needs, succession planning, and estate planning. Wayne has also assisted clients with their litigation support needs.
Wayne has a Personal Financial Specialist designation from the American Institute of Certified Public Accountants and has helped numerous clients define, plan for, and obtain their financial goals.
Wayne received a Bachelor of Science in Business Administration with a degree in accounting with honors graduating number one in his class in 1981, and a Masters in Business Administration, also with honors, in 1983.Both degrees were from Roosevelt University in Chicago, Illinois. Wayne has been a member of both the American Institute of Certified Public Accountants and the Illinois Certified Public Accountants Society since 1983.Wayne has lectured in accounting at the university level. He is frequently called in by small businesses and not-for-profit organizations to assist in trouble-shooting their business challenges.
MICHAEL COMM, CPA
Audit Principal
mcomm@manningsilverman.com
Mike is primarily an Audit Principal at Manning Silverman & Company but he also provides tax, accounting and consulting services to closely held businesses and a variety of clientele. Mike's expertise is in not-for-profit organizations, medical practices, construction and manufacturing businesses.
Mike joined Manning Silverman & Company in 1998.Prior to that, Mike was the Assistant Controller at the Jewish Community Center of Chicago. Mike started his accounting career in 1984 at a large Chicago CPA firm.
Mike earned his Bachelor of Science degree in Accounting from the University of Illinois at Urbana - Champaign and earned his CPA in 1984.
Mike also is an adjunct faculty member at Oakton Community College where he instructed students in accounting and business computer software such as QuickBooks and Excel.
Mike has been active in his Congregation, having served as treasurer, and enjoys sports and travel. Mike lives in Buffalo Grove with his wife Paula, and children Joshua and Sarah.
ADRIAN SCURTU

Accounting Associate
Adrian is multifaceted and responsible for auditing of nonprofit and for profit clients, individual and corporate tax return preparation and accounting for small to mid-size businesses.
Adrian graduated from DePaul University's Strobel Honors Accounting Program with a Bachelor of Science in Accounting and has worked as a Senior Accountant at Orbus Exhibit & Display Group and as a Financial Analyst at CBRE. Adrian is very entrepreneurial and interested in networking and growing his book of business.
Adrian is very involved in his church and in social issues. He also enjoys all the culture that the city of Chicago has to offer.
Adrian is fluent in Romanian.
BARRY MANNING
Marketing Director
Barry serves as the main point of contact when it comes to marketing and client services. He prides himself in satisfying our client needs.
Barry started out as a Manager at McDonalds corporation and has also been self-employed in various businesses. He has been at Manning Silverman & Company since the beginning and has been present for all 29 years of operations. The firm couldn't have accomplished or grown as much as it has without Barry.
Barry is a family man and when he is not working, he likes to watch TV and go to events with his wife and daughter.
DIANA TROUTMAN, CPA
Accounting Manager
dtroutman@manningsilverman.com
Diana serves as the "guru" when it comes to automated accounting software and systems. She is especially versed in all forms of QuickBooks. She is a certified QuickBooks administrator. Diana is also the go-to person for staff knowledge issues.

Diana graduated from Illinois State University with a Bachelor's of Science in Accounting. She has had experience with many different companies.
Diana enjoys spending time with her family. A mother of four and now grandmother.
JENNIFER DE FER
Executive Assistant
Jennifer provides direct assistance to partners Joel Manning and Wayne Silverman. She has over 19 years of experience in customer service and delivers amazing service with a warm smile. She always makes our staff and clients feel special. Jennifer is responsible for a multitude of daily office operations; including the coordination of appointments with clients and outside representatives. Also, she is the main administrator for our Website and Social media sites.
Jennifer enjoys cross country vintage car cruises, vintage camping and basically anything from the 1950s and earlier! We are pretty sure she was born in the wrong era!
JOSEPH LASKO
Accounting Associate
Joe's role at MSCO includes assisting the Partners and Accountant Managers with the preparation of Audit, Compilation and Review reports and the related work papers and regulatory checklists, as well as preparation. Joe is a Jack of all trades. Additionally, he helps our clients with day to day use of their accounting software, primarily QuickBooks and Sage 50 (Peachtree). Joe has developed into a tax expert.
Joe graduated from University of Iowa in 2008 with a Bachelor's Degree in Marketing and from there went on to work for a global recruitment agency. Prior to Manning Silverman, Joe spent three years at a small accounting firm that specialized in bankruptcy and forensic accounting.
Joe enjoys travel and in between his Sales and Accounting careers, he lived in Australia for a year working primarily in the hospitality industry in Sydney and the outback in the Northern Territory (think Crocodile Dundee)
Joe is a new father and enjoys all the perks and responsibilities that come with 3am wake-up calls.
JUDY MANNING
Executive Assistant
judymanning@manningsilverman.com
Judy is an Executive Assistant who helps with much of the back office work. Judy handles all of the partner's personal work and handles the firm's billing. Judy has been with the firm since its inception.
Judy graduated from University of Illinois with an Accounting Degree. She has been a partner in business prior to joining Manning Silverman.
Judy enjoys spending time with her family, sports and extensive traveling.
LAWRENCE GOLDSTEIN, CPA
Tax Manager
LGoldstein@manningsilverman.com
Lawrence is the Tax Manager at Manning Silverman & Company. Lawrence provides tax preparation and review of federal and state income taxes for individuals, businesses, benefit funds, real estate, and exempt organizations. He also prepares internal memoranda, written correspondences/guidance, private letter rulings and other documents for submission to the IRS or Treasury Department. He has over 50 years of experience in tax planning and compliance. Prior to joining Manning Silverman & Company he was a tax director for various multinational companies and was both self-employed and employed by various CPA firms.
Lawrence received his Bachelor of Science degree in Accounting from DePaul University and his Juris Doctorate in Law from Northern Illinois University. Lawrence earned his CPA designation in September of 1974. Lawrence has been a member of both the American Institute of CPA's and the Illinois Certified Public Accountants Society since June, 1975.
Lawrence enjoys spending quality time with his family, boating and traveling. In the past he has served on various tax organization committees and real estate condo boards. In addition, he has taught business course at the local junior college.
MARINA DUSHKIN
Accounting Associate
Marina provides bookkeeping and accounting services to our clients. She is very active in helping our clients keep their books current and accurate. She also prepares payroll, sales tax and income tax returns. Marina is very detailed, organized, gives it her all and her clients love working with her. Marina is so dedicated to her clients.
Marina graduated from St. Petersburg State University in Russia with a Bachelor's Degree in Accounting. She has 5 years of experience at the corporate level and 15 years of public accounting.
Marina is a big hockey fan and a past goalie mom.
She is fluent in Ukrainian, Russian and some Polish languages.
MARSHALL SAMUELS, CPA
Audit Manager
Marshal is a client engagement manager and is involved in review; tax return preparation and tax planning.
Marshall has fifty years of accounting, auditing, business management, financial and tax planning, review and supervision of engagements across many industries with focus on (1) real estate, construction, development, management and structure – including tax planning and administration and (2) not-for-profit organizations
Marshall has a Bachelor's of Science degree in accounting from Northwestern University, where he was elected in to the Accounting Honorary Society. He received a Master of Business Administration from University of Chicago.
Marshall enjoys his family. He also has a beautiful singing voice and enjoys participating in vocal groups.
MICHELE L. POLAKOFF
Payroll, Sales Tax & Accounting Manager
mpolakoff@manningsilverman.com
Michele is current the payroll, sales tax and accounting manager for Manning Silverman & Company.
Michele proofs all audits; reviews payroll and sales tax returns; prepares compilations in addition to other activities requested by the firm.
Michele has worked at Manning Silverman for the past 25 years in multiple capacities. Prior to Manning Silverman, Michele was an accountant for another local CPA Firm. Michele obtained a Bachelor of Science degree in mathematics from University of Illinois.
Michele excels in client relationships as she is proactive and responsive to client needs. Clients appreciate her attention to detail.
Michele is a grandmother of 2 and enjoys chasing then around. She also loves games and puzzles.
NICK SCHENK, CPA
Accounting and Tax Manager
Nick provides accounting and tax services to a large variety of Manning Silverman & Company clients. He is well versed in many software programs and provides dedicated support to his clients. Nicks follow up with clients, is second to no one.
Nick earned a Bachelor of Science degree in accounting from Northern Illinois University.
Nick has been with MSCO for over 8 years.
Nick has recently welcomed a second child to his family, which leaves him less time for his favorite pursuit of golf. Nick was on the Pro Circuit for two years, so watch out if you play him for "skins".
ROBIN WALOVITCH, CPA
Accounting Manager
rwalovitch@manningsilverman.com
Robin provides accounting & tax services for Manning Silverman & Company clients. She is well versed in QuickBooks (she is a Pro Advisor), payroll and sales tax. Robin prides herself in providing excellent customer service and follow through to our client base.
Robin received a Bachelor of Science in Accounting from Northern Illinois University. She has worked in both public and private industry accounting, including a stint at Allstate Insurance. Robin has been with Manning Silverman & Company for over 20 years.
Robin enjoys her family and dogs, although which comes first is up for debate.
SANDRA WILSON, EA
Tax Preparation
Sandy manages and serves as our prime preparer for our H&R Block franchise.
Sandy has a Bachelor's of Science degree in Human Resources Management from DeVry University. She has worked for many company's and has over 23 years of experience in tax preparation.
Sandy is an enrolled agent authorized to practice in front of The IRS.
Sandy enjoys spending time with her family, who she's sees outside of busy season.
SHANNON SULLIVAN
Accounting Manager
SSullivan@manningsilverman.com
Shannon's role at Manning Silverman & Company is to serve individual business clients and assist them with all their tax and accounting needs.
Shannon graduated from Roosevelt University with a Bachelor of Science Degree in Accounting. She has over 23 years of experience in public accounting.
Shannon enjoys music and movies. She has seen 91 of the AFI top 100 movies of all time. Shannon really enjoys networking to help build relationships with others and make introductions to help out client's businesses grow.
STEFANIE MELONE
Executive Assistant
Stefanie directly assists partners, Wayne Silverman and Joel Manning, in daily firm activities, as well as special projects and complex administrative duties. She is responsible for the efficient office flow and daily task management. Stefanie is the chief happiness officer.
With over 12 years of administrative experience, 15 years of small business experience, and executive level assistance experience for 5 years, Stefanie brings her numerous abilities to Manning Silverman and Company. In her professional career, Stefanie has assisted on multi-million dollar clients and their accounts while being knowledgeable in accounts payable, receivable, and bookkeeping.
Stefanie obtained her Bachelor's degree in Marketing Communications with a concentration in Public Relations from Columbia College Chicago, a task she completed within 3 years while maintaining a 3.9 GPA. We are sure this also included very little sleep during this time! Currently, in her spare time Stefanie enjoys everything from boating, fishing and running to cooking and baking.
Susie Silverman
Bookkeeper
ssilverman@manningsilverman.com
She is involved in processing payrolls, payroll taxes and sales taxes, bank accounts, prepare general ledgers and prepare Financial statements.
She has been employed at Manning Silverman & Company for 29years; previously worked as a payroll and disbursement processor for Domino's Pizza Corporate. Susie earned her Bachelor's degree in accounting from Roosevelt University.
Serves on numerous charitable and nonprofit committees and is active in community women's circles.
She is the mother of four adult children. Susie enjoys traveling and learning about history and cultures.
---
Securities and insurance products offered through Cetera Financial Specialists LLC (DBA Cetera Financial Specialists and Insurance Services in CA), member FINRA/SIPC. Advisory services offered through Cetera Investment Advisers LLC, an SEC Registered Investment Adviser. Cetera is under separate ownership form any other named entity.

This site is published for residents of the United States only. Registered Representatices of Cetera Financial Specialists LLC may only conduct business with residents of the states and/or jurisdictions in which they are properly registered. Not all of the products and services referenced on this site may be available in every state and through every advisor listed. For additional information pleaes contact the advisor listed on this site, visit the Cetera Financial Specialists LLC site at www.ceterafinancialspecialists.com.
Home offices at 200 N. Martingale Rd, Schaumburg, IL 60173; phone 888.528.2987.
Please Note: The information being provided is strictly as a courtesy. when you link to any of the websites provided here, you are leaving this website. We make no representation as to the completeness or accuracy of information provided at these websites. Nor is the company liable for any direct or indirect technical or system issues or any consequences arising out of your access to or your use of third-party technologies, websites, information or programs made available through this website. When you access one of these websites, you are leaving our website and assume total responsibility and risk for your use of the websites to which you are linking.
Online Privacy Policy I Privacy Promise I Business Continuity I Important Disclosures I Order Routing